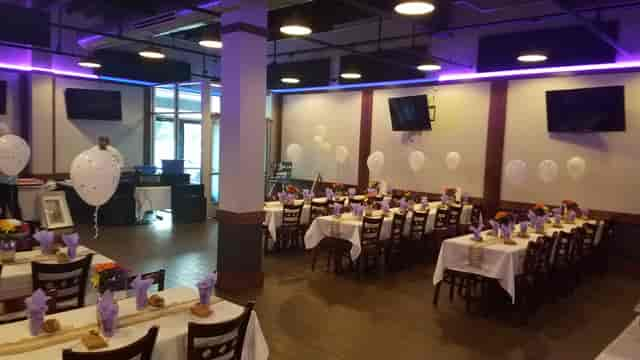 Party Room
Party Room FAQ
1) There is no cost to use the party room.
2) Party room books frequently so call or email ASAP to reserve.
3) Room capacity is 80-100 people
4) Buffet options are available starting at a minimum of 20 people.
5) Parties booked on Friday or Saturday nights are a minimum of 35 people and one of the buffet options MUST be selected. 
6) Time slots for parties are typically booked for 4 hours.
7) Payment must be made for entire party not by each individual. 
8) Special accommodations and exceptions may be available upon request. 
9) Prices do not include 6% sales Tax or 20% Gratuity automatically added to the final bill. 
10) A deposit of $150 is required to hold the date. 
11) The $150 deposit will be deducted to the final party bill. 
12) Refunds granted up to 30 days prior to event date.
13) Failure to show forfeits entire party deposit.
14) Plastic confetti is not allowed.
15) Yes parties at Odis 12 are always fun!